Family
It's often easy to invite non-blood family for Thanksgiving dinner. However, when it comes to transitioning shares of your business, your wealth or your heirloom assets, you may feel a bit less inclusive.
Family can be defined differently depending on context. Before you work on keeping your family together for a united purpose, it is important to understand the multiple definitions of family and how they apply to specific circumstances.
What is a Family Office?
"A family office is the purposeful, organized, and collective effort by family members, with the assistance of non-family professionals, to transition the soul, spirit and ethos of a family, and its tangible wealth, to subsequent generations."
C. Cole
Do you need a family office or are you getting swept up in a trend?
Why build and maintain a family office?
Not everyone needs a family office. There must be a desire to stay connected for a common purpose. Throughout history, empires, dynasties, and kingdoms were built with a focus on consolidating wealth and transitioning it by bloodline. Today the methods used by wealth creators to guide their family have evolved.
Most family offices are created to foster a healthy family relationship and to maintain a wealth legacy.  A family office is the central hub where priorities such as wealth preservation or expansion, family education and dynamics, philanthropy, communication, and much more, are managed.
What does it take to build a family office?
Most importantly a family office requires the emotional and financial commitment to the process by the family.  An early vision of the common purpose for the family's future is helpful. Following the vision comes leadership, impartiality, customization, and the agility to change direction when needed. Typically a team of professionals is assembled to support family initiatives.
Who can help to build a family office?
While there are professionals who can take you through the process without a sales agenda there are also many "pop-up-experts". Your starting point?  Learn about:
The 4 primary types of family offices.
The 3 key considerations for enterprising families.
The 2 delivery models.
The 1 priority – your family.
Family Office Services
Each family office is different, but they have many similarities.  Services provided within a family office are determined by the priorities set by the family members. The four primary family office types are:
Administrative
Embedded
Institutional
Legacy
The diverse requirements and depth of expertise needed to fulfill a family office mandate are usually beyond the scope of any single provider. Therefore, teamwork and strong leadership are critical to the success of a family office.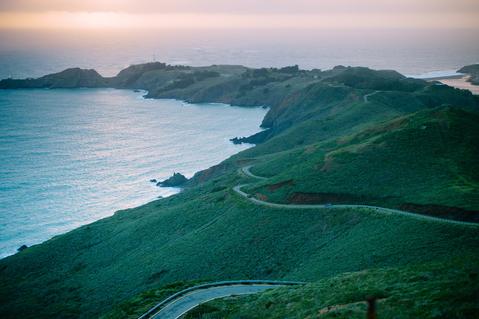 What is your intention? What are you trying to avoid? Who is qualified to help?
Our Offering
Cole & Associates offers four consulting options customized for your circumstances on a fee-for-service basis with a commitment to:
Your family comes first
Impartiality – no products to sell
Integrating and coordinating your professionals, while working only for you.
1. Family Office Strategy & Design
Strategy & Design of a family office is the equivalent to the architecture and general contracting of construction. Before hiring specialist to address any specific area, the foundation needs to be clearly drawn out. Beginning construction without a plan will not end in optimum results.
When to reach out:
If you are considering starting a family office and would like impartial advice.
If you have a family office and would like to improve effectiveness.
If you are a Professional Advisor to a family who needs a family office and would like a partner in helping them customize one.
If you are a firm considering launching family office services and would like a partner to help build a platform suited to your specific clients.
2. Customized Education for Inheritors
Our approach to education is unique for each person, generation, and family office. Our education process eliminates industry jargon and engages participants based on their current acumen and learning styles. We take complex concepts and simplify them to enable individuals to grasp and retain information as it pertains to their unique circumstances.
When to reach out:
If you are a family office seeking support in educating inheritors on a customized platform.
If you are a "Shareholder in waiting" who is seeking education to gain knowledge and increase preparedness for your future role.
If you are a Professional Advisor to a family who is seeking a customized education platform for inheritors.
3. Communication with Kolbe
Communication styles have both intended and unintended consequences. It impacts the effective delivery of a family, team, firm culture, job satisfaction, client interaction, staff retention, and the dynamics between leaders as they make meaningful decision in real time. Carolyn uses her Kolbe certification to bring teams to a new level of understanding and performance.
When to reach out:
If you are a family office seeking support in optimizing your communication.
If you are a family owned business who is seeking to improve team communication, find work efficiencies, and increase job satisfaction.
4. Intergenerational Wealth Strategy
There are significant and important differences between financial planning, investment management and an intergenerational wealth strategy (Intergenerational Wealth Strategy).
Whether you are re-deploying capital after a business sale or considering which assets will be core to your family's growth in 25 years, thinking differently is essential. Assets are inventoried, categorized, and assigned expectations, which lead to an action plan designed for generations. This program is customized to your family and wealth objectives.