Carolyn J. Cole
Founder & CEO
Whether a family has an existing structure or is starting from scratch, Carolyn and her team clarifies what each family would like to achieve, designs the appropriate family office structure, introduces best in class professionals, and anchors the family with a fully functioning family office platform.  
After twenty years of advising enterprising families across Canada through a successful wealth advisory career spanning three prominent Canadian Financial Institutions and a global accounting firm, Carolyn built a unique, independent Family Office Strategy and Design firm. She guides each family through how to frame their family's needs, introduces innovative concepts and solutions, and sources the appropriate resources to help them achieve their objectives. This is done from an experienced, independent, and unbiased lens as Cole & Associates will only represent families and their best interests.  
Carolyn graduated with distinction from the University of British Columbia with a Bachelor of Business Administration and has completed her Family Enterprise Advisors designation. She has also attained her Certified Financial Planner designation, her Personal Financial Planner designation and completed the Canadian Securities Course. Carolyn also attained a diploma in Marketing from the Northern Alberta Institute of Technology.   
Carolyn lives with her husband in West Vancouver and works across Canada. They collectively have four children, three grandchildren and enjoy nearly all outdoor activities. Carolyn loves to bring people together around a meal she has prepared and believes family is everything. 
Lucy Ryan
Engagement Director
As Engagement Director, Lucy Ryan's role is a key element to family office design and implementation. She manages all family office strategy execution, timelines, and operations. She works with the Cole & Associates team to advance all client deliverables, execute client experience, and collaborate on special projects.
Lucy studied at Carleton University and obtained a Bachelor of Arts with a major in Criminology and Criminal Justice, with a concentration in Law and a minor in Human Rights and Social Justice. In her third year, Lucy participated in a study abroad program where she spent a semester studying at Macquarie University in Sydney, Australia. During her studies, Lucy also interned at a law firm in Ottawa and after graduating worked closely with the partners to execute client deliverables and manage case progress.
Lucy transitioned her career from the legal sector to the family office space by joining Cole & Associates in 2020. Her detail orientation and project management experience are key in the implementation of customized Family Office strategies. She is also completing courses towards her Masters in Business Administration with a specialization in Innovation Leadership at the University of Fredericton.
When Lucy is not working, she enjoys hiking with her dog, Scout, and travelling.
Jovica Prince
Finance Manager
As the Finance Manager of Cole & Associates, Jovica Prince's role is to provide accurate quantitative information on financial position, liquidity, and cash flows, while ensuring compliance with all tax regulations. Jovica's knowledge and expertise has evolved through her 15 years in accounting and finance.
Prior to joining Cole & Associates, Jovica worked with Canadian-controlled private corporations and small business owners in various industries both within Canada and the U.S.A. She is differentiated by an uncommon complement of financial management expertise combined with strong business acumen. Jovica views a business with a wide lens then narrows down to connect the dots, identify business drivers, understand complex issues, take action, and drive results.
Jovica is dedicated to working with her team to conceive goals, plan how to achieve them, and then take the necessary steps. She takes the quote "Life is a team sport" – C. Cole, to heart and loves working with Cole and Associates. Jovica's other passions involve work within the Entrepreneur Nation Association and guiding the growth and development of young professional bookkeepers. Jovica values a work life balance and enjoys time outdoors with her husband and two children. During the summer they spend time biking the the River Valley trails and downhill skiing during the winter months.
Rachel Holodniuk
Executive Assistant and Engagement Coordinator
As Executive Assistant to the Founder & CEO at Cole & Associates, Rachel Holodniuk acts as the key liaison between clients, the team and Carolyn Cole. By working closely with all members of the Cole & Associates team, Rachel contributes to the overall efficiency of the organization by ensuring administrative processes are streamlined and effective and the CEO is prepared for her brisk schedule.
Rachel studied at the University of Waterloo in Waterloo, Ontario and obtained a Bachelor of Science in Health Studies. Rachel completed three Co-operative Education placements while studying at UW, where she gained valuable professional experience in the public health sector.
Prior to joining Cole & Associates, Rachel was a volunteer at West Lincoln Memorial Hospital where she was responsible for transporting patients after day surgery. She also enjoyed her time volunteering for the Grimsby Fire Department and Grimsby Benevolent Fund where she was able to give back to her community in various ways. Through volunteering, Rachel demonstrated compassion and her desire for helping others.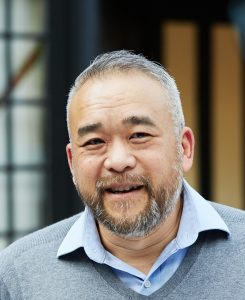 Tyson Mark
Technology Manager
With nearly 30 years of experience with designing, managing and securing technology environments, Tyson advises and helps organizations align their technology strategies and cybersecurity objectives with their business goals.
Throughout his career, Tyson has fulfilled numerous technology roles with a variety of organizations, predominately in the Canadian Financial & Wealth Management sector. Notably, he designed, built, deployed and managed the national networks for both the Investment Industry Regulatory Organization of Canada and the Mutual Fund Dealers Association of Canada.
He is an active participant with several Cybersecurity groups in the Greater Toronto Area. As a Certified Information Systems Security Professional (CISSP), Tyson lead the Toronto Chapter of (ISC)2, the internationally recognized organization of Cybersecurity professional accreditations, growing its membership from 500 to 1500 and organizing nearly a dozen information and networking events throughout 2019. Recently in 2022, Tyson participated in the development of a Cybersecurity Self-Assessment tool to assist small-medium sized financial institutions with evaluating and developing their security programs to better protect the Canadian investor.
Tyson considers himself extremely fortunate to have had the opportunity to create long lasting connections with many of his past colleagues and especially values the ones of his staff who "started out" their careers in Technology with him and who have gone on to be successful in life, family and their own careers. Tyson is passionate about giving back to others through active participation in Mentor/Mentee relationships and freely volunteers his time to educate the most at-risk groups of technology risks and how they can stay safe online.
Tyson lives in Toronto with his wife, Catherine, and their two daughters. Tyson and Catherine are passionate beekeepers and enjoy their 64 acre property in Prince Edward County, where they are rejuvenating the land and forest.
Associated Experts
Our Associated Experts bring a depth of knowledge, passion for the space, and specialized skills to clients that turn insights into meaningful solutions and ways forward. Learn more.
Disclosures and Differentiators
Cole & Associates does not provide investment advice and does not sell investment or insurance products.
Cole & Associates does not pay for, nor receive payment of any kind for making referrals or recommendations to other service providers.
 Impartial. Unbiased. Independent.