Purpose
History demonstrates that flags, crests and even the weave of a fabric have been used to represent the essence and meaning of family. If you own a company you likely have a vision or value statement connected to the enterprise. Do you have one for your family? People want to belong to something they are proud of and this rings. Especially true for families.
Does your family have a stated common goal, a set of values everyone rallies around or a clear shared intent? If your purpose is continued wealth creation, is there a role for the non-business oriented family members? How can everyone contribute, be included, and demonstrate their unique value in your enterprising family ecosystem?
"Keeping a family connected and prospering through many generations goes beyond planning regular family dinners or annual vacations. Truly understanding each individual, what he or she needs for growth, and how they connect to the group is the starting point. The rest is built from this foundation. This doesn't happen on its own, it happens by design."

C. Cole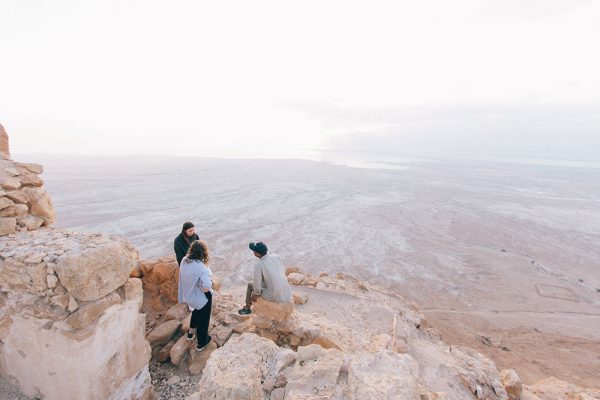 Values
"We aren't creating family values, we are living and cementing the one's Grandma and Grandpa established."
– fourth-generation family member discussing what family values mean to him and his cousins.
Some wealth creators balk at creating a family values statement because it seems light or lacking in substance. However, they don't have the ability to peer forward in time and determine if defining family values now will make a difference in the long run. One of the most significant ways to bring a family together and create a solid foundation for your family's future is the process of creating your collective value statement.
Vision
"How far can we go if everyone has a different destination in mind? Maybe we should sell the company, divide the money, and just move on. Everyone needs to be on the same page or this won't work."
– second-generation family member asking her siblings to join the conversation on the long-term sustainability of their family business.
Creating a family vision helps align interests and guide decisions. Having a collective vision is the beacon that draws family back together when needed. There will be many different ways to achieve the family's vision but starting with the same goal is key.
Purpose
"Why do we need these quarterly formal meetings? We pretty much see each other all the time anyway."
– 24-year-old third generation family member questioning why family meetings are important.
Family meetings are a way to keep the family purpose as a beacon for togetherness. What keeps you together besides obligatory holidays? By setting time aside to meet on very distinct topics demonstrates the importance the family leaders place on their purpose. This routine becomes as natural to a family as any other tradition, and is a place for inclusion, education, and leadership development.
Moving from intuitive teaching to intentional teaching of your core values.
Giving
Giving is very personal even when it is done publicly. Some families are introduced to philanthropy through a proposed tax strategy while others have been discretely giving for years. Whether you are donating to a community event or gifting assets to your children, how do you create the teachable moments with your rising generations? What are the intended and unintended impacts of your generosity?
Explore methods to make a difference while integrating your values, your wealth strategy and family.
Involving your
children and grandchildren
in charities, volunteer work or philanthropic causes can have a meaningful impact on everyone.